Poster/Demo Submissions
Poster/Demo descriptions, up to 2 pages in 9-point ACM double-column format showcasing work in progress are encouraged. Accepted posters/demos will be showcased in a separate session at the conference, and the poster abstracts will be included in the conference proceedings. Topics of interest are the same as research topics of the main conference, which include, but are not limited to the following:
Applications of cyber-physical systems and industrial Internet-of-Things to smart energy systems
Control of distribution and transmission networks
Data analytics for the smart grid and energy-efficient systems
Demand-side management, including innovative pricing, incentive design
Distributed energy resources, including energy storage resources
Distributed ledger systems for energy
Electricity market and electricity supply chain measurement, modeling, and analysis
Electric vehicles and energy-efficient transportation systems
Energy-efficient computing and communication, including in data centers
Microgrid and distributed generation management and control
Modeling and understanding the user behavior of energy systems enabled by computing and communication technologies
Monitoring and control of energy systems for smart grids, smart buildings, and smart cities
Privacy and security of smart grid infrastructures
Preference will be given to posters/demos where the primary contribution is from one or more students. Industry participation is also encouraged.
PDF version of Poster/Deome Call For Papers is available HERE.
The submission must be in PDF format and be formatted according to the official ACM Proceedings format. Papers that do not meet the size and formatting requirements may not be reviewed. Word and LaTeX templates are available on the ACM Publications Website.
The Poster/Demo paper submission website is: https://eenergy19posters.hotcrp.com/
Important Dates
April 22, 2019
April 29, 2019
(11:59pm US Pacific Standard Time)
Supporters

Sponsors


Student Travel Grant Support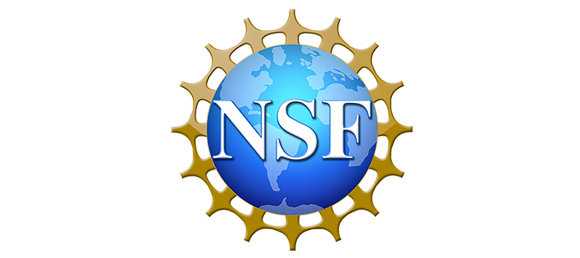 ACM e-Energy owes its success, in great part, to the generous backing of our academic and corporate partners. If you are interested in sponsoring ACM e-Energy 2019, please contact the General co-Chairs: Xiaojun Lin and Steven Low.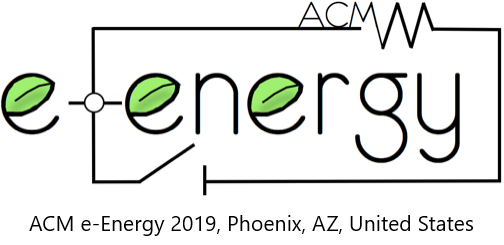 Site Menu